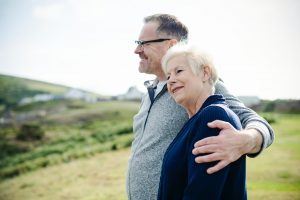 Many older people want to stay in one home as they age, not move to assisted living or a nursing home facility. According to research from AARP, 87 percent of adults over 65, as well as 71 percent of those ages 50 to 65, want to age in place. If you are looking to buy a home where you can spend your golden years, there are a number of important factors to consider.
The Ideal Location
Before purchasing a home, do your research to know how much you can truly afford. Get to know the housing markets to find out what to expect as you are selling your current home and buying a new one. For example, according to Redfin, the average sale price of homes in Naples over the past month was $329,000. Average housing prices will vary dramatically.
Price is definitely not the only factor when picking a location for your retirement years, however. There are dozens of other things to keep in mind, including:
Proximity to loved ones
Proximity to health care facilities
Average wait time at the emergency room
Availability of transportation
Cost of adult day care
Number of arts and entertainment facilities
Thankfully, there are many wonderful options in the Naples area. In a range of prices, you will find everything from lively 55+ active adult retirement communities to some of the nation's most sought-after assisted living centers. Keep in mind, however, that no two facilities or neighborhoods are alike. You will want to schedule a tour either with your real estate agent or center administrator to go over exactly what is included in your mortgage monthly fee. If you find the right accommodations for you, you won't need to worry about transportation or adult day care since these features are often included in assisted living.
The Necessary Features
Once you've picked a place to age in place, you need to look at the features of the homes themselves. According to the National Institute of Aging, six out of 10 falls occur in the home. Therefore, you must look for home features that will reduce your chances of falling as you age. Railings near all steps, bar grips and seat-height toilets in the bathroom, and sufficient lighting throughout the home are all essential. If the home you are purchasing doesn't have these features already, you may need to do some renovations.
Consider possible mobility issues as you get older, too. For accessibility, wide doorways and halls are optimal. Ramps or no steps at the front entry are also important, as well as a stair chair inside the home, if the house is not all on one level. Lever door handles and faucets, as well as rocker panels instead of toggle switches, are easier for those who are mobility impaired or have issues with arthritis. Take a look at other elements of universal design to make the home easier for seniors and people of all abilities to live in.
Technology can also assist older people who are aging in place. For example, smart thermostats (can be purchased on Amazon for under $100) and security systems controlled by smartphone apps are very useful. Medical alert devices and smart pill dispensers are also good ideas. Use technology to your advantage to stay connected with others, as well as stay safe, as you get older.
Bottom Line
If you are one of the millions of seniors choosing to age in place, picking the right home can make all the difference in your happiness and health. With the proper location and the necessary features, you can live out your golden years in bliss.  Interested in retirement in Naples?  Reach out to us at any time.
Kent Elliott for Mel J. Biondi